Rolling Radio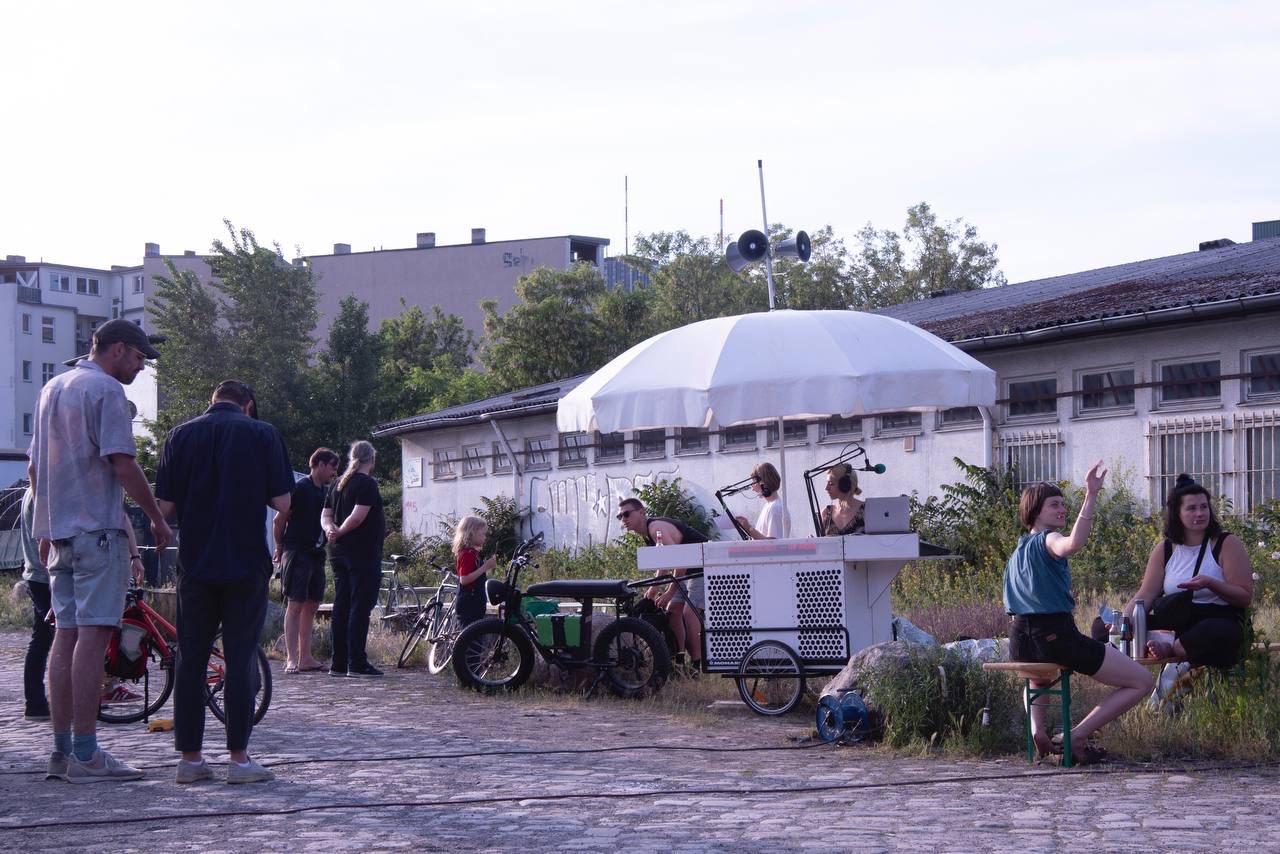 2021 with THF Radio + Initative Urbane Praxis


Rolling Radio is a tool for Artists and Activists. The biketrailer fits everything that is needed to hold a talk, concert or performance. This can also be broadcasted via THF Radio and not only performed in front of an live audience but streamed worldwide from the neigbourhood. The Rolling Radio was used in different locations within 2021 including: Kunstgewerbemuseum Berlin, Floating University Berlin, Haus der Statistik, Living The City Exhibition, Lobby Urbane Praxis, Dragoner Areal Berlin.
Thanks to Urbane Praxis, Projectfonds Draussenstadt and Construclab for the support.